Ich hatte mir schon lange einmal vorgenommen alleine zu verreisen. Und dieses Jahr habe ich mir das Abenteuer dann gegönnt. Da es meine erste Solo- und auch Rucksackreise werden sollte, hab ich beschlossen ein Land "in der Nähe" zu wählen. Eines in dem ich meinen Sommer ein wenig verlängern kann und schöne Natur entdecken. Spanien.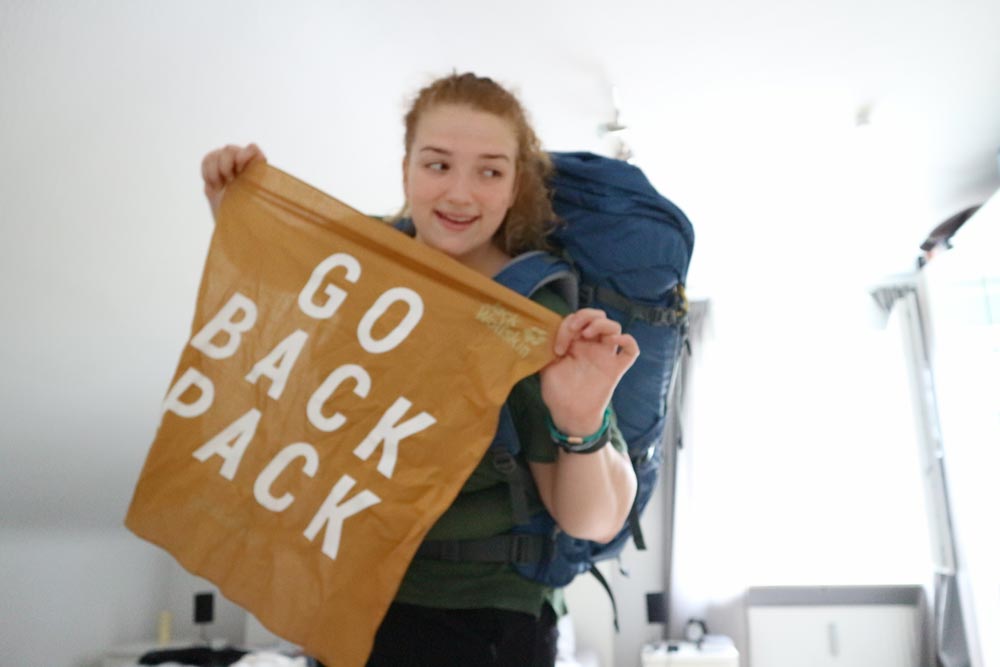 Ab an die Planung
Nach dem ich mich nach etwas Recherche für Spanien entschieden hatte, ging's gleich an die Planung. Da ich für so eine Reise mehr Zeit investieren wollte, als die üblichen 10-12 Tage, habe ich mir 3 Wochen frei genommen. So weit so gut.
Jetzt musste ich mir natürlich noch überlegen wo ich meine Reise starte und beende. Wichtig war mir bei meiner ersten Solo-Reise so richtig "frei" zu sein. Also wollte ich so wenig wie Möglich an Routen vorausplanen. Umso schwieriger ist es dann aber zu entscheiden, wo man die Flüge bucht. Also bin ich um so ein Bisschen Struktur wohl doch nicht herum gekommen 😉
Ich wollte auf jeden Fall einen Surfkurs während meiner Reise machen. Nachdem ich den für eine Woche in El Palmar gebucht hatte, und das ziemlich am Ende meiner Reise, hatte ich schnell einen groben Anhaltspunkt. Den Hinflug habe ich nach Barcelona gewählt und den Rückflug 19 Tage später von Sevilla. Also war der grobe Plan: In 19 Tagen von Barcelona westlich, entlang der Küste, nach El Palmar und am Ende nach Sevilla. Das war mir dann aber auch Planung genug. Alles weitere hab ich spontan vor Ort entschieden.
Ansonsten habe ich mich zur Vorbereitung ein bisschen (eigentlich kaum) durch den Reiseführer geblättert und mir ein paar schöne Bilder, von Orten an die ich wollte, auf Pinterest gemerkt. Anschließend habe ich noch ein Hostel für Anfang und Ende der Reise gebucht und dann verging die Zeit bis zur Reise eigentlich ohne größere Vorbereitungen. Wie das halt so ist: PLÖTZLICH war's dann so weit….
Ach du Scheiße, ich hab mich gar nicht vorbereitet!
"Ladies and Gentleman welcome on board…" Ich saß also im Flieger nach Barcelona und habe mich für das Land in dem ich ankomme so schlecht vorbereitet wie noch nie. Das hat ein ähnliches Gefühl ausgelöst, als wenn man kurz vor der Schulaufgabe noch panisch die letzten Hefteinträge durchblättert, um dann irgendwann festzustellen: Jetzt ist es auch schon zu spät – was ich jetzt weiß muss reichen. (Ich denke ihr wisst was ich meine 😀 )
Genau das war's aber was im Nachhinein die Reise ausgemacht hat. Einfach irgendwo ankommen und bleiben so lang es einen Spaß macht. Die Orte ganz frisch und unvoreingenommen erkunden ,ohne jede Ecke schon aus dem Reiseführer zu kennen. Und wenn man sich satt gesehen hat mit dem Bus in die nächste Stadt.
Bitte kein Sightseeing Marathon!
Nach den ersten paar Tagen in Barcelona hatte ich ursprünglich geplant weiter nach Madrid zu fahren. Als ich dann in einem Café saß und nach Bus- und Zugverbindungen geschaut hab, dacht ich mir: Nö, ich hab doch eigentlich gar keine Lust mit dem Kopf im Reiseführer durch Spaniens Städte zu rennen. Um dann an jeder Sehenswürdigkeit mal den Kopf zu heben um ein paar Bilder zu machen und das gleiche 3 Wochen lang. Ich will das Land sehen, seine Leute und vor allem die Natur.
Man stellt also recht schnell festgestellt: So "frei" das Reisen mit dem Rucksack auch klingen mag. Am Ende ist man gebunden an Zug- und Busverbindung sowie einer großen Anzahl an Hostels, wo man eben spontan noch ein Bett bekommt. Also kommt man am Ende nicht drum rum von einer größeren Stadt zur nächsten zu reisen.
Deshalb hab ich mich kurzerhand entschlossen auf meiner Reise auch mal ein paar Tage einen Mietwagen zu buchen, um das Land auf eigene Faust zu erkunden. Ist zwar teuer, aber ich musste letztendlich feststellen: Ohne Auto wird so ein Backpacking Trip schneller zum Sightseeing Marathon als es mir recht ist.
Meine Stops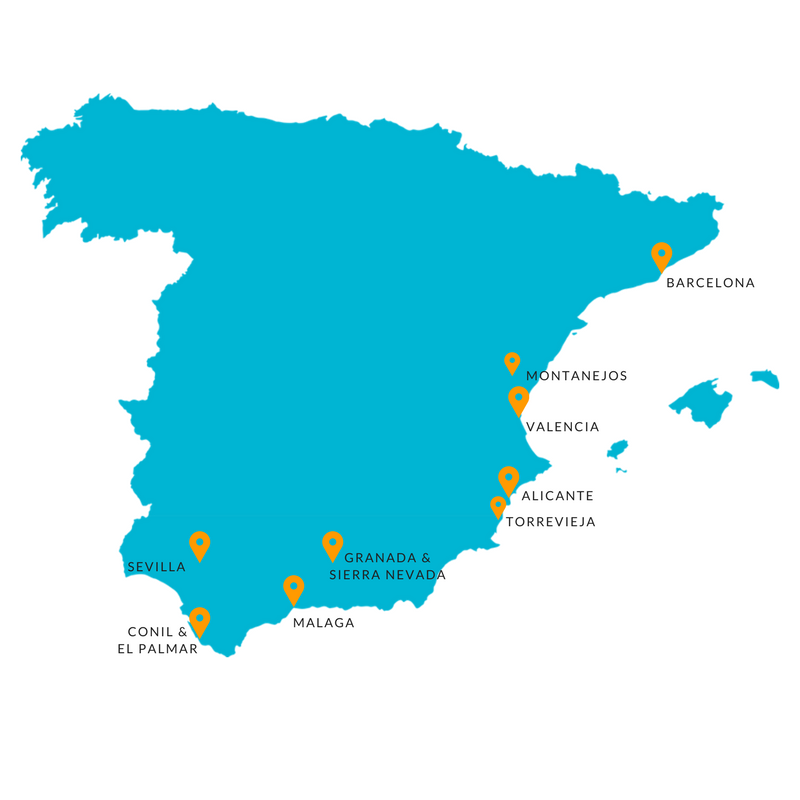 Barcelona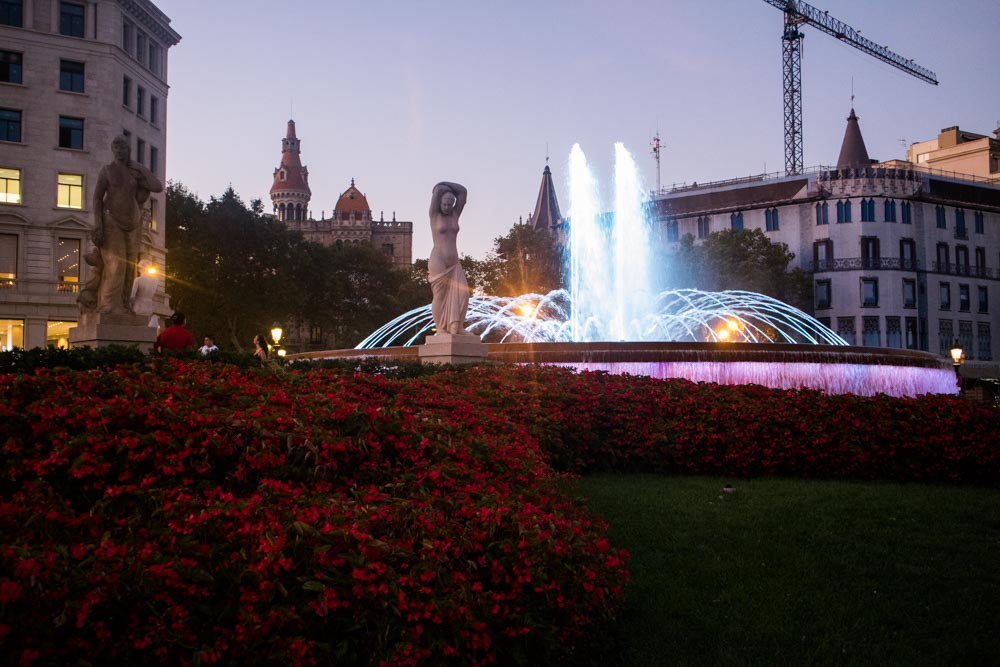 Mein Flieger kam am Nachmittag in Barcelona an. Schon als ich mich auf eigene Faust mit den öffentlichen bis zum Hostel durchgeschlagen habe, hab ich mich gefühlt wie ein richtiger Abenteurer. Im Hostel angekommen hab ich direkt mein Bett auf dem 10er Zimmer bezogen und bin sofort wieder los um ein bisschen herum zu spazieren.
Ich hab noch ein paar Fotos geschossen und mich dann zum Abendessen mit einer anderen Solo-Reisenden getroffen, die ich schon in Deutschland in einer Reisegruppe auf Facebook kennen gelernt habe. Schon beim Abflug zu wissen, dass ich am Abend nicht alleine im Cafe hocken werde, hat mir auf der Hinreise schon viel Aufregung genommen. Dafür und für die Planung im Allgemeinen kann ich Facebook-Reise-Gruppen wärmstens empfehlen.
Am nächsten Tag bin ich mit meinem Reiseführer los und hab mir alles angeschaut was ich so finden konnte. Die Bauwerke von Antoni Gaudí haben mich dabei am meisten fasziniert, obwohl ich mich nicht so leicht für Architektur begeistern lasse. Den Strand in Barcelona habe ich am Ende nicht mehr gesehen, aber ich hatte trotzdem beschlossen Barcelona am nächsten Tag schon zu verlassen. Da ich ein bisschen mehr von der Küste und der Landschaft sehen wollte, ging's also mit dem Bus nach Valencia.
Valencia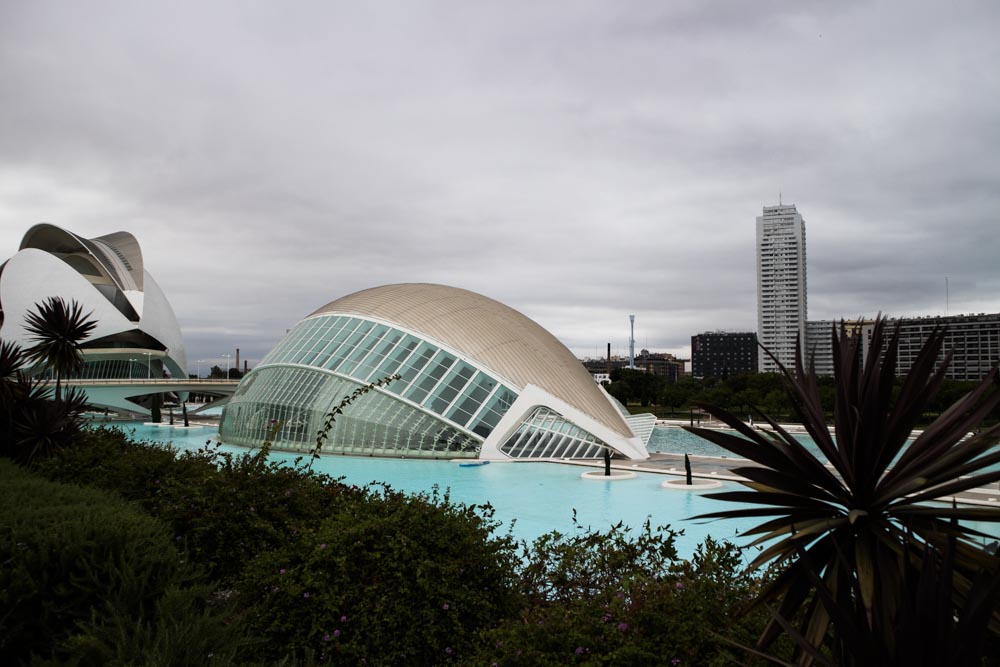 Valencia hat mir wirklich super gefallen. Im Gegensatz zum großen, weitläufigen Barcelona ist die Innenstadt von Valencia richtig klein, kompakt und besteht aus lauter verwinkelten Gassen mit kleinen Cafés. Mit dem Fahrrad kann man dann im schönen Park entlang bis zur abgefahrenen City of Arts und dem Strand fahren, um ein Bisschen Sonne zu tanken. Als Pealla-Hauptstadt von Spanien darf man hier natürlich nicht verpassen eine leckere Pealla zu kosten. In Valencia habe ich dann auch meine Reisebekanntschaft wieder getroffen und wir haben zusammen einen Mietwagen für die nächsten Tage gebucht.
Roadtrippin'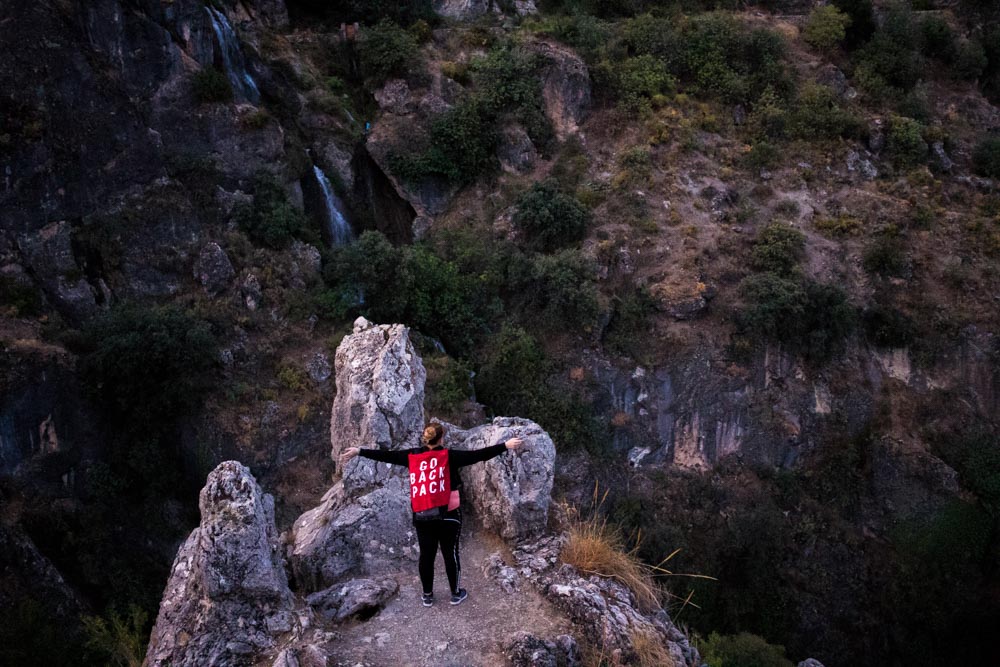 Mit dem Mietwagen haben wir auf dem Weg in die Sierra Nevada noch ein paar Ziele angesteuert. Die heißen Quellen von Montanejos und den Salzsee von Torrevieja. Zwischendurch haben wir noch einen kleinen Übernachtungsstop in Alicante eingelegt, Bevor wir letztendlich in Güéjar Sierra angekommen sind.
Schon allein die Fahrt in das kleine Bergdorf am Rande der Sierra Nevada war atemberaubend. Kurvige Straßen führten uns durch Berge und Täler hinauf in ein kleines Örtchen, mit Straßen gerade mal so breit wie unser Auto. Dann kamen wir an in unserer kleinen Holzhütte mit Blick auf die Sierra Nevada. Wahnsinn! Am nächsten Tag haben wir eine Wanderung auf dem Los Cahorros unternommen und sind so richtig eingetaucht in die Landschaft Spaniens.
Granada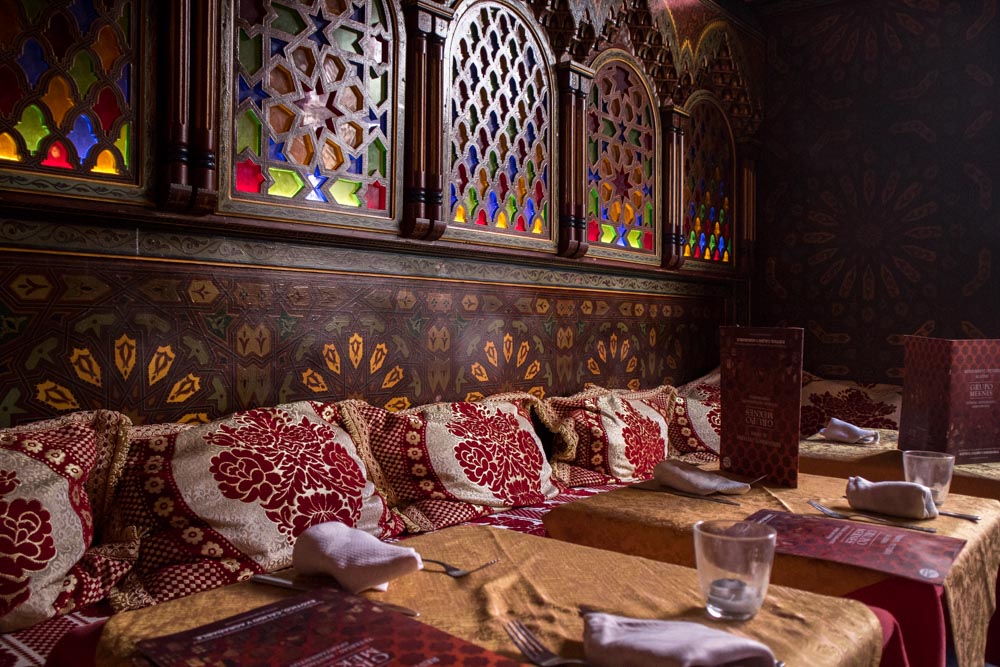 Unseren Mietwagen habe wir nach 2 Tagen wieder in Granada abgegeben und sind dort noch eine Nacht geblieben. In Granada habe ich mich plötzlich gefühlt wie in einer anderen Welt. Spanien verwandelt sich hier auf einmal in ein Land das man eher in der arabischen Welt suchen würde. Tolle Cafe's mit orientalischen Möbeln, kleine Märkte mit allerlei Handgemachten und mitten drin drohnt der Palast Alhambra. Nice to know: In Granada gibt es in jedem Restaurant zu jedem Getränk Tapas gereicht, so kann man sich schon mal ein Abendessen ertrinken 😉
Malaga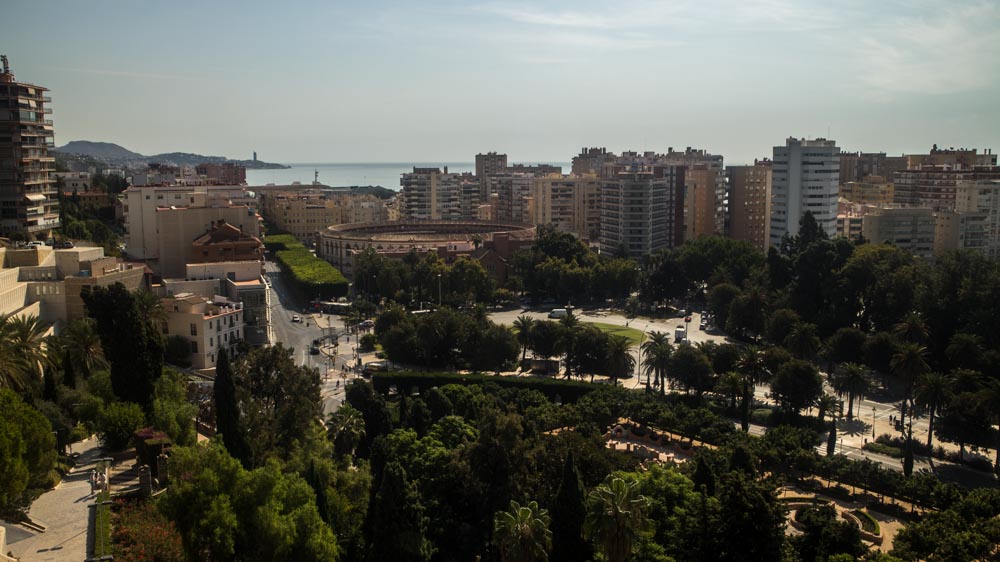 Da ich langsam ein bisschen näher an mein Surfcamp rankommen musste, bin ich aus Granada – jetzt wieder alleine – zurück an die Küste nach Malaga gefahren. Ich hab von Malaga eigentlich nur gewusst dass es sehr touristisch sein sollte, aber auf dem Weg zum Surfcamp war es einfach ein passender Zwischenstop. Die Stadt an sich hat mir tatsächlich nicht so gut gefallen, da sie einfach sehr groß war und sich am Hafen ein Touri-restaurant ans nächste gereiht hat. Aber für eine kleine Besichtigung des Palastes und einem tollen Sonnenuntergang am Hafen hat's schon gereicht 😉
Conil de la Frontera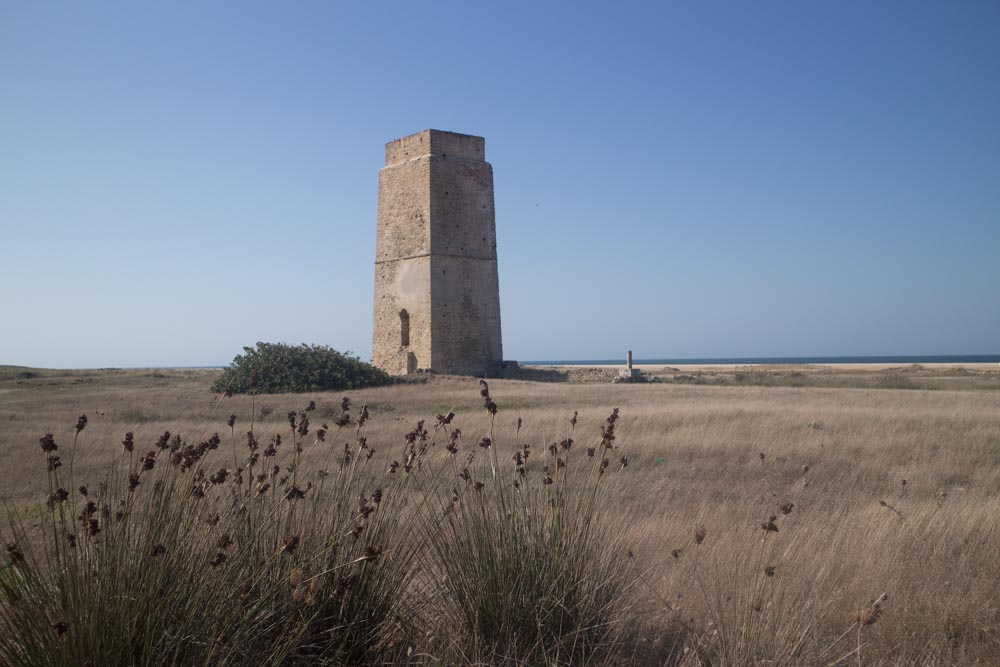 Von Malaga aus nach El Palmar ins Surfcamp zu kommen hat sich dann doch schwieriger heraus gestellt als ich dachte. Am Busbahnhof von Malaga habe ich dann zumindest einen Bus ausfindig gemacht der ins Nachbardorf von El Palmar gefahren ist. Also hab ich mich auf 4.5 h Busreise begeben um dann an der Autobahnausfahrt von Conil rausgelassen zu werden. Also Rucksack drauf und noch eine halbe Stunde bis zum Hostel gelaufen.
Dafür dass es nur ein zwangsläufig benötigter Zwischenstopp war habe ich mit Conil aber einen richtigen Glücksgriff gemacht. Der kleine Fischerort ist eins der berühmten weißen Dörfer in Andalusien und macht mit seinen kleinen Restaurants und schönem Strand wirklich was her. Am nächsten morgen fuhr leider kein Bus nach El Palmar also hab ich mich entschloss ins Surfcamp im Nachbarort zu laufen. Gibt ja schlimmeres als 2,5 h am Strand entlang zu laufen 😉
Surfen an der Costa de la Luz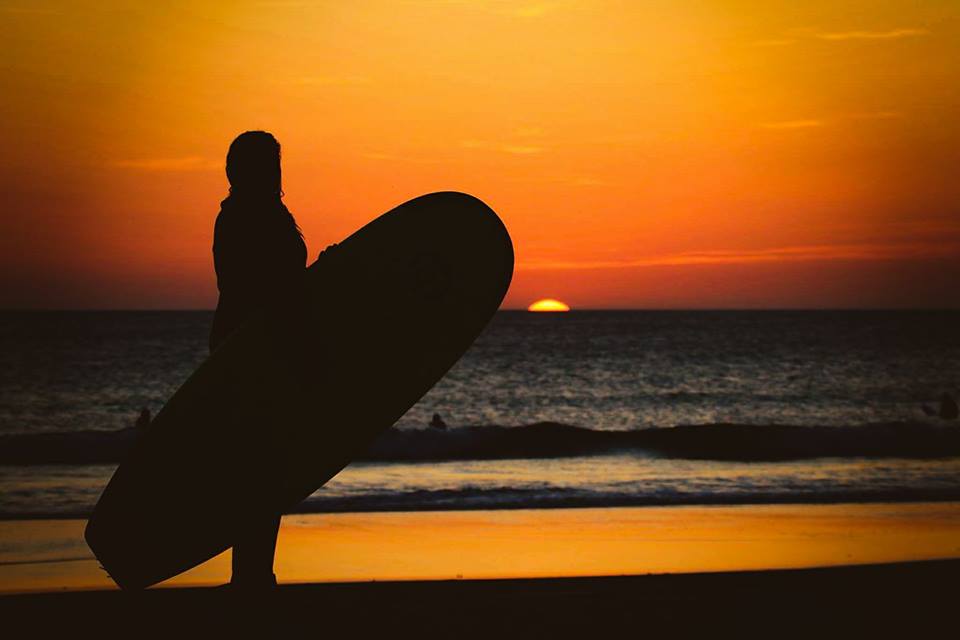 Angekommen im Surfcamp wurde ich mit sehr viel Herzlichkeit empfangen. Zu meinem erstaunen sah hier auch alles genauso himmlisch aus wie auf der Homepage. Ein tolles Haus, schöne Zimmer, riesige Gartenanlage mit Hängematten und allem was das Herz begehrt. Auf mich warteten also 7 Tage voller Entspannung, Surfen, Yoga, toller Leute und fantastischem Essen. Ein eigener Artikel dazu folgt auch noch, wenn ihr in der Zwischenzeit auf der Suche nach einem Surfcamp seid, kann ich euch das NEXO Surfcamp nur ans Herz legen!
Sevilla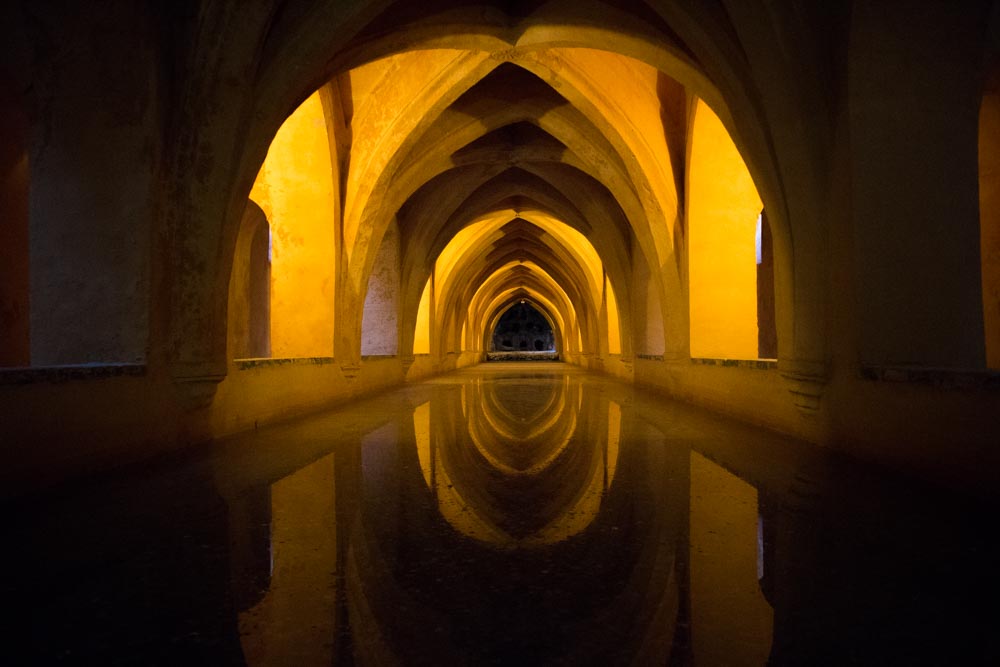 Nach einer Woche Surfen musste ich mich schweren Herzens von El Palmar und allen im Surfcamp verabschieden und es ging mit dem Bus zu meinem letzten Ziel für die Reise, Sevilla. Hier hab ich dem maurischen Palast Alcázar einen Besuch abgestattet (in dem einige Szenen von Game of Thrones gedreht wurden) und noch ein paar Mitbringsel eingekauft bevor es wieder nach Hause ging. Auch eine Flamencoshow hab ich mir am letzten Tag noch angeschaut und am nächsten Morgen ging es dann schon wieder ab zum Flughafen.
Eine Festplatte voller Erlebnisse
3 Wochen / 19 Tage sind so wahnsinnig schnell vergangen – auch wenn es sich zwischenzeitlich auch mal angefühlt hatte, als wäre ich schon Monate unterwegs. In dieser doch recht kurzen Zeit habe ich so viele verschiedene Orte sehen können, so viel Erlebnisse gehabt und einen tollen Überblick über die Vielseitigkeit von Spanien bekommen. So eine Rucksackreise gibt einem wirklich die Möglichkeit irre viel zu erleben, hat aber auch zwischenzeitlich den Effekt einer Reizüberflutung wenn man nur von einem schönen Ort zum nächsten tingelt. Deswegen sollte man sich entweder genug Zeit nehmen oder Entspannungsphasen, wie bei mir das Surfcamp, mit einbauen.